Places to do bird watching in Santa Marta
Sáb, 22 febrero 2020
Colombia , currently has more than 1900 bird species, which makes it the country with the greatest diversity of birds in the world. The whole country, and of course, Santa Marta, It is one of the special places to make bird watching , a city in which there are more than 40 species of endemic birds, that is, unique birds that can only be seen here.
It may interest you: What to do in Colombia when you come for the first time. Places and cities.
Bird watching  in Santa Marta is an ideal destination worldwide, not only for its large number of species, but also because the Sierra Nevada de Santa Marta is a resting place for birds that travel to Ecuador and Brazil. It is possible to watch birds that are not typical of the place, not to mention the beauty of its landscapes and the diversity of fauna that Santa Marta offers.
You may be interested: Biosphere Reserves in Colombia, where they are and what they are.
If you are interested in developing this wonderful activity, here we tell you the best places to do bird watching in Santa Marta.
Places to do bird watching in Santa Marta
1. Cerro San Lorenzo
Being one of the three hills of the Sierra Nevada de Santa Marta , the Cerro San Lorenzo , is a very special place to bird watching, not only because of the great diversity of flora, but also because it offers unique landscapes that allow us to see the Sierra Nevada , the city, the sea and the Ciénaga Grande . Spotting birds in San Lorenzo is a wonderful experience that starts from Minca .
2. Taironaka
In the tropical rainforests of the foothills of the Sierra Nevada de Santa Marta, there is another special place known as Taironaka for bird watching. This is a place to discover all the natural beauties of the ecosystem: landscapes, fauna and flora, and specially a group of birds that includes toucans, parrots, hummingbirds and flycatchers.
You may be interested: Museums in Santa Marta that you can not miss for anything in the world in your visit to the city. everything you need to know
3. Island of Salamanca
The Island of Salamanca , also known as the international bird airport, is together with the Ciénaga Grande de Santa Marta a Ramsar Site of global importance because they are considered as unique strategic ecosystems in the world. Among other things, on the Island of Salamanca there are 199 different bird species, most of them migratory; thats where the nickname of international airport, comes from; for endemics and residents species. Its large number and diversity of species, as well as its proximity to the city makes it an excellent place for bird watching .
4. Ciénaga Grande de Santa Marta
Declared a Biosphere Reserve by UNESCO, the Ciénaga Grande de Santa Marta , is the largest lagoon complex in Colombia . In this Natural Park live more than 80 species of aquatic and terrestrial birds, some of them with restricted distribution. Among the species present in this place there is the  Chauna Chavarri, Guacharaca, Night Heron and Pink Flamingo.
If you want to know all the Santa Marta guides we have for you click here, and get all the information to not miss anything during  your stay in the city. On the other hand, here , you can have access to all the blog articles.
Actividades relacionadas
Estos son los las actividades relacionadas con el articulo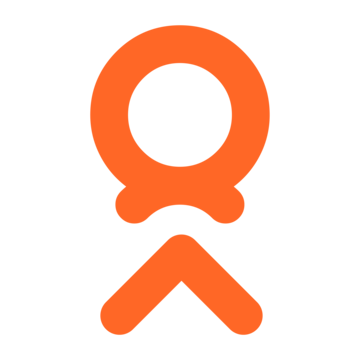 SUBSCRIBE
Receive all our promotions and news of interest.