How to get to Taganga from Santa Marta and what to do
How to get to Taganga from Santa Marta and what to do
Mar, 4 abril 2023
Taganga it is a little town near Santa Marta, which economy is fueled by its inhabitant's involvement with the fishing industry. Taganga is, among other things, a little paradise located between the blue Caribbean Sea and green mountains surrounding the town, giving it the feel that you are in a hidden city.
Taganga definitely makes the list of must-see things when visiting Santa Marta It is a place where time seems to stop moving, and maybe that is where its main charm lies. It is a town with no trace of industrialization, no big hotel chains, not even restaurant franchises. Everything is traditional.
Among the inhabitants of Santa Marta, there is a saying that says "Taganga, the thong paradise", which is a very fitting description of how most people choose to spend their time there. . And it is true, when you are in Taganga all you want to do is lie on the beach listening to the crashing of the waves.
In fact, Taganga is a very famous alternative destination among travelers who want to have genuine experience with the local culture. To make things even better, Taganga is also a very affordable destination. Do you want to know how to get to Taganga and what you can do there? Keep reading below to answer all your Taganga- related travel questions.
Taganga from Santa Marta
Taganga is located 7km away from downtown (Centro Histórico), so it only takes about 18 minutes to get there. It is absolutely true that getting to Taganga from Santa Marta is really easy. You have two transportation options, and both are super simple.
The first and easiest option is to take a taxi from Santa Marta to Taganga. This option is the fastest, but also the most expensive. The taxi costs around 12.000 COP; but keep in mind that the price is not fixed, and that it may vary depending on where you start your journey.
You might be interested in: Moving around Santa Marta. Guide with all transportation options.
The second option is to take a bus from Santa Marta to Taganga. At this moment, there is only one route to get to the town, so it is almost impossible to get confused. To take a bus to Taganga, make your way to fifth avenue in Santa Marta's downtown (centro histórico) and wait for one of blue buses with a 'Kra 11 Taganga' sign. The bus ticket cost 1.800 Cop from Monday to Saturday and 1.859 COP on Sundays and Holidays.
What to do in Taganga?
When it comes to guessing how you will spend your time in Taganga, we say that you could do anything. Don't worry, we don't mean this literally. It is more like Taganga's atmosphere truly allows you to do anything. As we mentioned before, you can choose to spend your time on the beach, listening to the sound of crashing waves, allowing time to pass free of other worries in the world.
For your information, since Taganga is a coastal town, so all its activities revolved around the sea. It is because of this that one of the best things to do here is snorkeling or diving in the beautiful beaches surrounding the town. It is also possible to go to Playa Cristal from Taganga by boat, or walking until Playa Grande using an ecological path that goes through the mountain where you will find an amazing view of the town.
You might be interested in: The best beaches in Santa Marta, Which are they and how to get there.
If you are interested in night life, you will find that Taganga has a variety of quality bar and club options, both to dance or just to sit down, have a cocktail and have a good time with friends. Same with the gastronomy; if you want to eat in Taganga, there are some really good options to enjoy a traditional dish.
Our favorite thing to do in Taganga, is to sit in one of the restaurants/bars located in front of the beach and order something to eat and drink. Just sit back, enjoy the music and, at about 5:45 pm, enjoy one of the best sunsets in Santa Marta.
And finally...
If you haven't already, you will probably hear that Taganga is dangerous, however, we would like to say that this is not 100% true. Safety is not Taganga's biggest strength, but it is completely fine to walk normally through the town without fearing that something is going to happen. That being said, it is best to proceed with a bit of awareness and caution to prevent anything from happening.
With no doubt, Taganga is a little paradise that we are positive you will enjoy, but we are sure that you do not want to miss another paradise like Tayrona Park, do you? You can also go and discover the Lost City or simply sneak away to Minca., and when you are in Santa Marta, you can check out or list of recommendations of places to eat, drink and dance.
If you are traveling around Colombia here is a list of places to visit and things to do when you get there. You can also check must-have apps for every traveler, or if you are reader, you can check out our list of recommended travel books that inspire travel. Traveling alone? No problem, we have also have this blog prepared for you.
Actividades relacionadas
Estos son los las actividades relacionadas con el articulo
Articulos relacionados
Estos son los articulos relacionados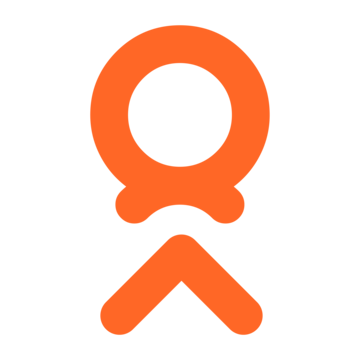 SUBSCRIBE
Receive all our promotions and news of interest.